He huarahi āraimate, hei oranga te tamaiti.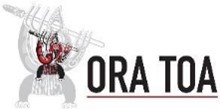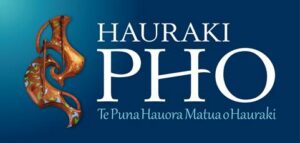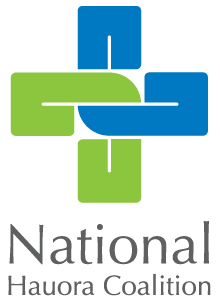 The Māori PHO Collective is working with Te Aka Whai Ora to create an immunisation workforce enabled and focused on increasing the immunisation rates for tamariki Māori. Leading the Collective, National Hauora Coalition will be tasked with collaborating with their hauora Māori partners; Ora Toa, Ngā Mataapuna Oranga, Hauraki PHO, and Ngāti Porou Hauora to engage with whānau by expanding their vaccinator workforces, developed during COVID-19, and focus on increasing immunisation rates and enrolment by Māori in health services from birth.
Immunisation rates in tamariki Māori in Aotearoa have fallen to dangerously low levels, highlighting further the inequities in the engagement of whānau with health services. In the quarter to December 2022, only 49.3% of 6-month-old Māori babies were fully immunised, exposing up 1,883 babies to unnecessary risks. This is compounded by the extremely low rates of antenatal immunisation. In Tāmaki Makaurau alone, only 48 % of pregnant women were vaccinated against whooping cough for the year ending 2022, and only 21% for Māori and 25 % for Pacific (18% for Māori in Counties Manukau).
The Māori PHO Collective will utilise a kaimanaaki and nurse-led, whānau focussed workforce, and leverage the data across community providers. The challenges to achieving an increase were outlined in a literature review by the National Immunisation Task Force in a December 2022 report, which stated barriers to immunisation included, deprivation, access, primary care practice and health professional determinants, racism, adverse childhood experiences, and stress, trust, and concern over vaccine safety.
The Collective states that,
'By engaging whanau with a kaimanaaki-led service of, "by Māori for Māori", the barriers can be overcome with:

Consistent service and trusted relationships (genuine, familiar, relatable, culturally appropriate, and high quality)
Mātauranga Māori, a mana-enhancing approach alongside Western knowledge systems
Information without judgment or coercion
Shared values and connections that support vaccination and engagement with healthcare.
The initiative will be underway in May 2023 and focus initially on tamariki Māori with the thankful $2.25m funding from Te Aka Whai Ora which will be spread across the collective to provide for the services.
About Māori PHO Collective
The Māori PHO Network is a partnership of Māori PHOs collaborating to deliver whānau-focussed hauora outcomes while maintaining their autonomy as individual PHOs and keeping their obligations to improve the health outcomes of Māori who receive healthcare from our individual services. The partnerships include Ora Toa, Ngā Mataapuna Oranga, Hauraki PHO, Ngāti Porou Hauora, and National Hauora Coalition. The geographic reach of the collaboration allows primary coverage of Tamaki Makaurau, Waikato, Coromandel, Western Bay of Plenty, Tairawhiti, Porirua, and Wellington.
About National Hauora Coalition
NHC is a charitable social enterprise and Aotearoa's largest Māori-led PHO. The organisation's kaupapa is mana whānau, whānau ora – prosperous families living well, and is a lead advocate for hauora Māori (Wai 2687) through the Waitangi Tribunal Health Services Kaupapa Inquiry (Wai 2575). In its day-to-day activities, NHC partners with a wide range of agencies, iwi, and industry groups to commission and deliver indigenously designed health and social services to improve health outcomes for whānau Māori, achieve health equity and greater social cohesion for the benefit of Aotearoa.
[ENDS]
For further information please contact:
Dr Ranche Johnson,
Clinical Director,
National Hauora Coalition
Email on ranchej@nhc.māori.nz.