The final Mana Kidz report is a summary evaluation of Mana Kidz completed between November 2021 and April 2022, prepared for Counties Manukau Health by Julian King, Michelle Moss and Kellie Spee.
The objectives of the evaluation are to:
Identify the impact of Mana Kidz on the health and social wellbeing of children and their whaanau
Identify mechanisms and success factors that support effectiveness
Assess the extent to which Mana Kidz provides value for money
Identify opportunities for improvement and considerations for future development or scaling.
The evaluation draws together evidence from interviews and surveys, with programme data, ARF notifications data, hospitalisation data, and programme documentation. A total of 138 people directly contributed feedback to the evaluation through 67 interviews and 71 survey responses, with additional data from recent surveys conducted by NHC, including 112 responses collectively to two school surveys and 110 responses to a whānau survey.
We thank the students, schools and whānau who contributed to the evaluation for your input and mahi.
You can learn more about the Mana Kidz programme here.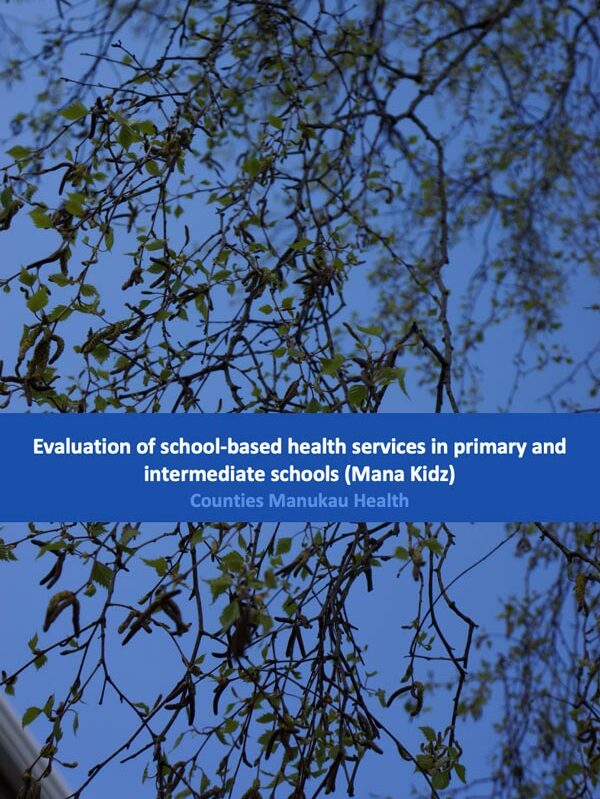 This evaluation will also be published by Counties Manukau Health and Te Whatu Ora.